Embedded Vision Insights: May 1, 2012 Edition
Register or sign in to access the Embedded Vision Academy's free technical training content.
The training materials provided by the Embedded Vision Academy are offered free of charge to everyone. All we ask in return is that you register, and tell us a little about yourself so that we can understand a bit about our audience. As detailed in our Privacy Policy, we will not share your registration information, nor contact you, except with your consent.
Registration is free and takes less than one minute. Click here to register, and get full access to the Embedded Vision Academy's unique technical training content.
If you've already registered, click here to sign in.
See a sample of this page's content below:
---
Dear Colleague,
I've got Israel on the brain of late, it seems. And it's not just because the 40 days of Lent wrapped up a few weeks ago with Easter (roughly coincident with Passover for my Jewish friends and associates). It's because Israel has become a particular hotbed of embedded vision technology and product innovation. Of the twenty current members of the Embedded Vision Alliance, three (CEVA, eyeSight Mobile Technologies, and Omek Interactive) are headquartered in Israel; many other member companies have Israeli subsidiaries.
Gesture interface software developer eyeSight is the latest company to become a member of the Embedded Vision Alliance. The company may be a familiar name to many of you, as I've covered it in at least two past news write-ups, along with a video-recorded interview and demonstration at January's Consumer Electronics Show. Last week, the Alliance issued a press release announcing eyeSight's (and other recent companies') memberships and upgrades. And a couple of days later, I discussed the company and its products and technologies in more detail.
Alliance Members who attended last month's Summit already know that the Alliance has contracted with New ARTech Technologies, Ltd. to solicit new member candidates and broaden the awareness of the Alliance within the computer and embedded vision industries in Israel. ARTech's principals, Roni Amir and Shai Mor, have cultivated impressively extensive contacts in the Israeli technology sector. This week, they are representing the Alliance at the ChipEx conference in Tel Aviv, which runs May 1-2.
Roni and Shai will be occasionally contributing content to this newsletter and the Alliance website. In response to my query about why Israel has such a large concentration of embedded vision technology companies, Roni and Shai write: "Geopolitical, demographic and cultural circumstances are behind the substantial infrastructure that has emerged for all aspects of embedded vision in Israel. The geopolitical situation in the Middle East has resulted in the development of numerous embedded vision-based applications, such as surveillance, security, and...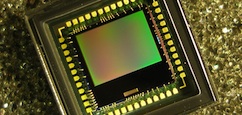 Subscribe to the Embedded Vision Insights Newsletter