Embedded Vision Insights: March 27, 2018 Edition
Register or sign in to access the Embedded Vision Academy's free technical training content.
The training materials provided by the Embedded Vision Academy are offered free of charge to everyone. All we ask in return is that you register, and tell us a little about yourself so that we can understand a bit about our audience. As detailed in our Privacy Policy, we will not share your registration information, nor contact you, except with your consent.
Registration is free and takes less than one minute. Click here to register, and get full access to the Embedded Vision Academy's unique technical training content.
If you've already registered, click here to sign in.
See a sample of this page's content below:
---
LETTER FROM THE EDITOR
Dear Colleague,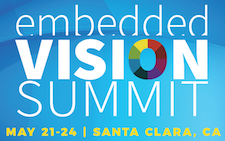 Keeping up with the rapid pace of vision technology advances can be overwhelming. Accelerate your learning curve and uncover practical techniques in computer vision by attending some of our 80+ "how-to" sessions at the 2018 Embedded Vision Summit, taking place May 21-24 in Santa Clara, California. You'll learn about the latest applications, techniques, technologies and opportunities in computer vision and deep learning. Register now to save 15% off your pass with our Early Bird Discount. Just use promo code NLEVI0327 when you register online. Also note that entries for the premier Vision Product of the Year awards, to be presented at the Summit, are now being accepted.
On March 28 at 11 am ET (8 am PT), Embedded Vision Alliance Founder Jeff Bier will conduct a free webinar, "Embedded Vision at the Edge and in the Cloud: Architectures, Algorithms, Processors, and Tools," in partnership with Vision Systems Design. Bier will discuss the benefits and trade-offs of edge, cloud, and hybrid vision processing models, and when you should consider each option. He will also provide an update on important recent developments in the technologies enabling vision, including processors, sensors, algorithms, development tools, services and standards, and highlight some of the most interesting and most promising end-products and applications incorporating vision capabilities. For more...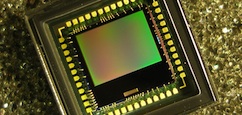 Subscribe to the Embedded Vision Insights Newsletter