Embedded Vision Insights: March 24, 2015 Edition
Register or sign in to access the Embedded Vision Academy's free technical training content.
The training materials provided by the Embedded Vision Academy are offered free of charge to everyone. All we ask in return is that you register, and tell us a little about yourself so that we can understand a bit about our audience. As detailed in our Privacy Policy, we will not share your registration information, nor contact you, except with your consent.
Registration is free and takes less than one minute. Click here to register, and get full access to the Embedded Vision Academy's unique technical training content.
If you've already registered, click here to sign in.
See a sample of this page's content below:
---
In this edition of Embedded Vision Insights:
LETTER FROM THE EDITOR
Dear Colleague,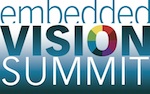 As any of you who watched last May's Embedded Vision Summit keynote from Facebook's Yann Lecun already know, convolutional neural networks (CNNs) are an increasingly popular means of extracting meaning from images. Not surprisingly, therefore, they're the focus of multiple presentations at the upcoming Embedded Vision Summit.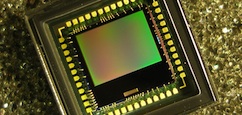 Subscribe to the Embedded Vision Insights Newsletter