Embedded Vision Insights: March 13, 2017 Edition
Register or sign in to access the Embedded Vision Academy's free technical training content.
The training materials provided by the Embedded Vision Academy are offered free of charge to everyone. All we ask in return is that you register, and tell us a little about yourself so that we can understand a bit about our audience. As detailed in our Privacy Policy, we will not share your registration information, nor contact you, except with your consent.
Registration is free and takes less than one minute. Click here to register, and get full access to the Embedded Vision Academy's unique technical training content.
If you've already registered, click here to sign in.
See a sample of this page's content below:
---
LETTER FROM THE EDITOR
Dear Colleague,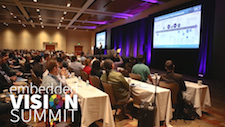 The Embedded Vision Summit is pleased to announce our keynote speaker for May 2nd: Jitendra Malik, Arthur J. Chick Professor and Chair, Dept. of Electrical Engineering & Computer Science, U.C. Berkeley. We also want to remind you that Early Bird pricing ends in two days. Use promotional code nlevi0313 when registering and save 15%!
Deep learning and neural networks, coupled with high-performance computing, have led to remarkable advances in computer vision. But while we can now detect people and objects in a scene, we're still quite short of "visual understanding"—for example, the ability to predict what might happen next in a video sequence. Professor Malik's keynote talk, "Deep Visual Understanding from Deep Learning," will review progress in visual understanding, give an overview of the state of the art, and show a tantalizing glimpse into what the future holds. This is your opportunity to learn from an industry pioneer whose cutting-edge research is breaking new ground.
Join us for three days of computer vision inspiration including multiple expert presentations on deep learning for vision, 3D perception and low-power vision implementation plus: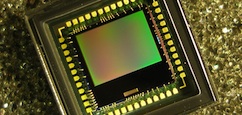 Subscribe to the Embedded Vision Insights Newsletter