Embedded Vision Insights: March 10, 2015 Edition
Register or sign in to access the Embedded Vision Academy's free technical training content.
The training materials provided by the Embedded Vision Academy are offered free of charge to everyone. All we ask in return is that you register, and tell us a little about yourself so that we can understand a bit about our audience. As detailed in our Privacy Policy, we will not share your registration information, nor contact you, except with your consent.
Registration is free and takes less than one minute. Click here to register, and get full access to the Embedded Vision Academy's unique technical training content.
If you've already registered, click here to sign in.
See a sample of this page's content below:
---
In this edition of Embedded Vision Insights:
LETTER FROM THE EDITOR
Dear Colleague,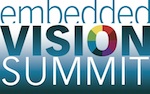 New to this year's Embedded Vision Summit, taking place on May 12 in Santa Clara, California, are sessions focused on computer vision business opportunities, market trends, and applications. They're tailored for engineering and corporate management attendees, along with analysts, editors, and others who don't require in-depth technology details but are instead interested in application and market overview information and other bigger-picture topics.
The first three of these presentations are now published on the event speaker page. Andy Chang, senior manager for academic research at National Instruments, will deliver a talk on "Enabling the Factory of the Future with Embedded Vision." Simon Morris, CEO of CogniVue, will present "Trends, Challenges and Opportunities in Vision-Based Automotive Safety and Autonomous Driving Systems." And Michael Tusch, Founder and CEO of Apical Limited, will discuss "Using Vision to Create Smarter Consumer Devices with Improved Privacy."
Check out the Alliance website for presenter biographies and in-depth abstracts of each of these talks, and keep an eye out for more business session announcements to come. In addition, the Embedded Vision Summit agenda will include numerous technical sessions, along with two keynote talks and a product showcase. The Summit, an educational forum for product creators interested in incorporating visual intelligence into electronic systems and software, takes...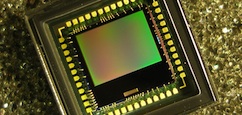 Subscribe to the Embedded Vision Insights Newsletter