Embedded Vision Insights: March 1, 2016 Edition
Register or sign in to access the Embedded Vision Academy's free technical training content.
The training materials provided by the Embedded Vision Academy are offered free of charge to everyone. All we ask in return is that you register, and tell us a little about yourself so that we can understand a bit about our audience. As detailed in our Privacy Policy, we will not share your registration information, nor contact you, except with your consent.
Registration is free and takes less than one minute. Click here to register, and get full access to the Embedded Vision Academy's unique technical training content.
If you've already registered, click here to sign in.
See a sample of this page's content below:
---
In this edition of Embedded Vision Insights:
LETTER FROM THE EDITOR
Dear Colleague,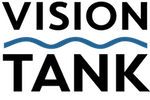 One final reminder: today is the deadline for entries for the Vision Tank, a deep learning- and vision-based product competition whose finalists will present at the Embedded Vision Summit. Don't delay in submitting your application; details are available on the Vision Tank page. And while you're at it, register for the Summit, an educational forum for product creators interested in incorporating visual intelligence into electronic systems and software, taking place in Santa Clara, California May 2-4. Receive a 15% Early Bird discount by using promotional code 09EVI.
While you're on the Alliance website, make sure to also check out the great new content there. Take a look, for example, at "Deep Learning from a Mobile Perspective," a presentation delivered by Caffe creator Yangqing Jia at last week's Convolutional Neural Networks for Vision tutorial, which will be repeated as a...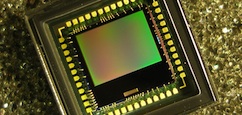 Subscribe to the Embedded Vision Insights Newsletter