Embedded Vision Insights: June 26, 2018 Edition
Register or sign in to access the Embedded Vision Academy's free technical training content.
The training materials provided by the Embedded Vision Academy are offered free of charge to everyone. All we ask in return is that you register, and tell us a little about yourself so that we can understand a bit about our audience. As detailed in our Privacy Policy, we will not share your registration information, nor contact you, except with your consent.
Registration is free and takes less than one minute. Click here to register, and get full access to the Embedded Vision Academy's unique technical training content.
If you've already registered, click here to sign in.
See a sample of this page's content below:
---
DEEP LEARNING FOR VISION PROCESSING
The Caffe2 Framework for Mobile and Embedded Deep Learning

Fei Sun, software engineer at Facebook, introduces Caffe2, a new open-source machine learning framework, in this presentation. Sun also explains how Facebook is using Caffe2 to enable computer vision in mobile and embedded devices.
Methods for Understanding How Deep Neural Networks Work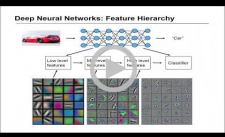 In this presentation, Dr. Wojciech Samek of the Fraunhofer Heinrich Hertz Institute provides an overview of deep neural networks and their capabilities and limitations for visual perception tasks. Among other topics, Dr. Samek covers various approaches for peering inside the network model "black box" and determining how it works, as well as the degree of reality behind widespread popular claims that artificial intelligence systems are or will soon be "unbeatable".
...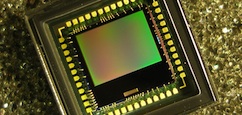 Subscribe to the Embedded Vision Insights Newsletter