Embedded Vision Insights: June 18, 2015 Edition
Register or sign in to access the Embedded Vision Academy's free technical training content.
The training materials provided by the Embedded Vision Academy are offered free of charge to everyone. All we ask in return is that you register, and tell us a little about yourself so that we can understand a bit about our audience. As detailed in our Privacy Policy, we will not share your registration information, nor contact you, except with your consent.
Registration is free and takes less than one minute. Click here to register, and get full access to the Embedded Vision Academy's unique technical training content.
If you've already registered, click here to sign in.
See a sample of this page's content below:
---
In this edition of Embedded Vision Insights:
LETTER FROM THE EDITOR
Dear Colleague,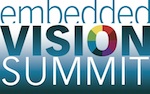 I'm happy to report that the first few presentation videos from the recent Embedded Vision Summit are now published. In the first, Bruno Lavigueur, Synopsys' Project Leader for Embedded Vision, presents "Tailoring Convolutional Neural Networks for Low-Cost, Low-Power Implementation," which includes a demonstration of a face detection application running on a dedicated multi-core platform optimized for CNN-based applications.
In a separate video, Synopsys' Pierre Paulin, Director of R&D for Embedded Vision, speaks on "Low-power Embedded Vision: A Face Tracker Case Study," highlighting an application inspired by the Tracking-Learning-Detection (TLD) algorithm mapped onto an embedded vision processor. In addition, videantis delivers the presentation "3D from 2D: Theory, Implementation and Applications of Structure from Motion." Vice President of Marketing Marco Jacobs, a regular contributor to the Alliance website, delves into detail on a unique combination of algorithms that extract depth information using a single 2D moving camera.
I'd also like to draw your attention to the...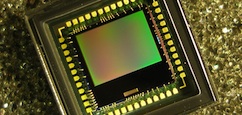 Subscribe to the Embedded Vision Insights Newsletter