Embedded Vision Insights: June 18, 2013 Edition
Register or sign in to access the Embedded Vision Academy's free technical training content.
The training materials provided by the Embedded Vision Academy are offered free of charge to everyone. All we ask in return is that you register, and tell us a little about yourself so that we can understand a bit about our audience. As detailed in our Privacy Policy, we will not share your registration information, nor contact you, except with your consent.
Registration is free and takes less than one minute. Click here to register, and get full access to the Embedded Vision Academy's unique technical training content.
If you've already registered, click here to sign in.
See a sample of this page's content below:
---
In this edition of Embedded Vision Insights:
LETTER FROM THE EDITOR
Dear Colleague,
Last time, I mentioned that nearly 12 hours' worth of content from the April Embedded Vision Alliance Summit and next-day Alliance Member Meeting was now published on the website. There's one more video from the former event that I'd like to draw to your attention today. If you were at the Embedded Vision Summit, you might have noticed that the camera crew that captured the presentations was also filming the demo room activities that day, as well as testimonials from attendees. We've subsequently combined select excerpts from both, along with still photographs and other Summit content, into a few-minute promotional video.
Check out the clip on the website's newly enhanced "Joining the Alliance" page, and let me know what you think of it. As its publication location suggests, this particular video is focused on potential new Alliance members. Stay tuned for a companion promotional clip, targeting potential attendees of future Summits and other Alliance events, to come in a few weeks' time. And while you're on the site, make sure you peruse some of the other newly published material there; several market summary reports from IMS Research, for example, plus multiple news writeups and press releases.
Thanks as always for your support of the Embedded Vision Alliance, and for your interest in and contributions to embedded vision technologies, products and applications. Whenever you come up with an idea as to how the Alliance can better service your needs,...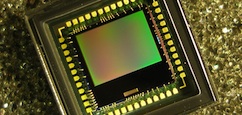 Subscribe to the Embedded Vision Insights Newsletter