Embedded Vision Insights: June 17, 2014 Edition
Register or sign in to access the Embedded Vision Academy's free technical training content.
The training materials provided by the Embedded Vision Academy are offered free of charge to everyone. All we ask in return is that you register, and tell us a little about yourself so that we can understand a bit about our audience. As detailed in our Privacy Policy, we will not share your registration information, nor contact you, except with your consent.
Registration is free and takes less than one minute. Click here to register, and get full access to the Embedded Vision Academy's unique technical training content.
If you've already registered, click here to sign in.
See a sample of this page's content below:
---
In this edition of Embedded Vision Insights:
LETTER FROM THE EDITOR
Dear Colleague,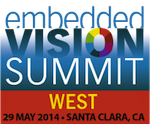 Videos of presentations from the recent Embedded Vision Summit West have begun to appear on the Alliance website. We've just published the two outstanding keynotes delivered that day, from Facebook's Yann LeCun and Google's Nathaniel Fairfield, in the Embedded Vision Academy area of the site. LeCun wowed the crowd with demonstrations of object recognition implemented using the convolution neural network machine learning approach he discussed. And Fairfield's talk on Google's self-driving cars was particularly timely given that Google had just announced its first internally developed autonomous vehicles.
In the Academy, you'll also find technical presentations on performance and energy optimization (from Cadence), object detector development (MathWorks), gesture interfaces (Qualcomm),...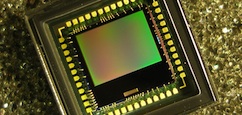 Subscribe to the Embedded Vision Insights Newsletter