Embedded Vision Insights: June 4, 2019 Edition
Register or sign in to access the Embedded Vision Academy's free technical training content.
The training materials provided by the Embedded Vision Academy are offered free of charge to everyone. All we ask in return is that you register, and tell us a little about yourself so that we can understand a bit about our audience. As detailed in our Privacy Policy, we will not share your registration information, nor contact you, except with your consent.
Registration is free and takes less than one minute. Click here to register, and get full access to the Embedded Vision Academy's unique technical training content.
If you've already registered, click here to sign in.
See a sample of this page's content below:
---
LETTER FROM THE EDITOR
Dear Colleague,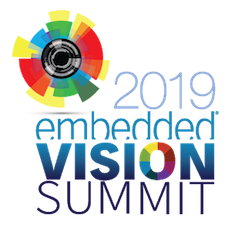 The 2019 Embedded Vision Summit, held last month in Santa Clara, California, brought together over 1,200 attendees to learn about technologies, challenges, techniques and opportunities for products using computer vision and visual AI. Summit presentation slides are now available for download in PDF format as a single ZIP file. Also now available are the videos of the keynote presentation from Google's Pete Warden along with the Day 1 and Day 2 introductory remarks from Embedded Vision Alliance founder Jeff Bier. Additional recordings of the event's various presentations and demonstrations will appear on the website in the coming weeks, with availability announced in the Alliance's newsletters.
Congratulations to the Alliance's 2019 Vision Product of the Year Award winners: Horizon Robotics' Horizon Matrix (Best Automotive Solution), Infineon Technologies' IRS2381C 3D Image Sensor (Best Sensor), Intel's OpenVINO Toolkit (Best Developer Tools), MediaTek's Helio P90 (Best AI Technology), Morpho's Video Processing Software (Best Software or Algorithm), Synopsys's EV6x Embedded Vision Processors with Safety Enhancement Package (Best Processor), and Xilinx's AI Platform (Best Cloud Solution)....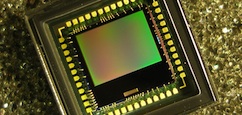 Subscribe to the Embedded Vision Insights Newsletter