Embedded Vision Insights: June 4, 2013 Edition
Register or sign in to access the Embedded Vision Academy's free technical training content.
The training materials provided by the Embedded Vision Academy are offered free of charge to everyone. All we ask in return is that you register, and tell us a little about yourself so that we can understand a bit about our audience. As detailed in our Privacy Policy, we will not share your registration information, nor contact you, except with your consent.
Registration is free and takes less than one minute. Click here to register, and get full access to the Embedded Vision Academy's unique technical training content.
If you've already registered, click here to sign in.
See a sample of this page's content below:
---
In this edition of Embedded Vision Insights:
LETTER FROM THE EDITOR
Dear Colleague,
Two weeks ago, in the previous edition of Embedded Vision Insights, I mentioned that 17 videos from the April Embedded Vision Summit had been published to the Alliance website. In subsequently finalizing the content from the Summit and next-day Alliance Member Meeting, the number of published videos has doubled, to 34. They span a diversity of topics and include the keynote and track overview presentations, technical talks, new-product introductions, and technology and product demonstrations, along with an update on the Khronos OpenVX vision processing API. I encourage you to check them all out, but make sure you reserve sufficient time in your schedule... those 34 videos represent nearly 12 hours of material!
The Alliance and its member companies are also quite busy with other embedded vision outreach opportunities to the engineering community. Synopsys just completed seminars in both Silicon Valley and Tokyo, with Alliance Business Development Director Jeremy Giddings presenting at the latter. At the upcoming SIGGRAPH conference, NVIDIA will be delivering a presentation on mobile vision applications using the Android operating system. And Alliance founder Jeff Bier will be discussing embedded vision at three upcoming...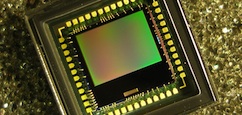 Subscribe to the Embedded Vision Insights Newsletter