Embedded Vision Insights: June 2, 2015 Edition
Register or sign in to access the Embedded Vision Academy's free technical training content.
The training materials provided by the Embedded Vision Academy are offered free of charge to everyone. All we ask in return is that you register, and tell us a little about yourself so that we can understand a bit about our audience. As detailed in our Privacy Policy, we will not share your registration information, nor contact you, except with your consent.
Registration is free and takes less than one minute. Click here to register, and get full access to the Embedded Vision Academy's unique technical training content.
If you've already registered, click here to sign in.
See a sample of this page's content below:
---
In this edition of Embedded Vision Insights:
LETTER FROM THE EDITOR
Dear Colleague,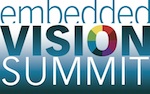 Last month's Embedded Vision Summit was by all measures a resounding success. With 50% more attendees, presentations and demonstrations than the 2014 event, the Summit's rapid growth paced that of the burgeoning embedded vision market it serves. Everyone I spoke with gave the Summit enthusiastic reviews.
If you'd like to reinforce what you learned at the Summit, or see what you missed, a complete set of presentation slides from the event is now available for free download from the Alliance website (note that you'll need to register and login for access). In the coming weeks, we'll also be publishing a full suite of technical presentation and demonstration videos, whose availability I'll announce in future newsletter editions. For even more timely updates on their release, along with that of other website content, I encourage you to also subscribe to the website's RSS feed and/or the Alliance's Facebook, Google+, LinkedIn company and group, and...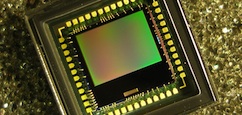 Subscribe to the Embedded Vision Insights Newsletter