Embedded Vision Insights: June 19, 2012 Edition
Register or sign in to access the Embedded Vision Academy's free technical training content.
The training materials provided by the Embedded Vision Academy are offered free of charge to everyone. All we ask in return is that you register, and tell us a little about yourself so that we can understand a bit about our audience. As detailed in our Privacy Policy, we will not share your registration information, nor contact you, except with your consent.
Registration is free and takes less than one minute. Click here to register, and get full access to the Embedded Vision Academy's unique technical training content.
If you've already registered, click here to sign in.
See a sample of this page's content below:
---
In this edition of Embedded Vision Insights:
LETTER FROM THE EDITOR
Dear Colleague,

It's mid-June and, for many of you, thoughts might be wandering towards planned and potential summer activities. Admittedly, mine are too, but they're also fixated on a similar-sounding word,

Summit

. Mid-next month in Silicon Valley, the Embedded Vision Alliance will hold its next Summit, sponsored by Platinum member Xilinx. As I type these words, agendas are being finalized, presentations are being developed, and myriad other loose ends both big and small are being tied down. I look forward to seeing many of you in four weeks' time!

I'm also still focusing a fair bit of attention on the most recent Embedded Vision Alliance Summit, held in late March. Video content from that very successful event, which brought together the Alliance membership and key representatives of the technology press and analyst ranks, is still regularly being published on the Alliance website. Below, for example, you'll find a link to the hour-long embedded vision market analysis presentation delivered by IMS Research senior analyst Tom Hackenburg. You'll also find a pointer to the equally in-depth embedded vision technology trends tutorial on 2-D, 3-D and "4-D" image sensors, led by BDTI senior engineers Eric Gregori and Shehrzad Qureshi.

The technology trends presentation, along with a...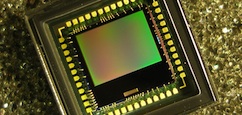 Subscribe to the Embedded Vision Insights Newsletter