Embedded Vision Insights: June 5, 2012 Edition
Register or sign in to access the Embedded Vision Academy's free technical training content.
The training materials provided by the Embedded Vision Academy are offered free of charge to everyone. All we ask in return is that you register, and tell us a little about yourself so that we can understand a bit about our audience. As detailed in our Privacy Policy, we will not share your registration information, nor contact you, except with your consent.
Registration is free and takes less than one minute. Click here to register, and get full access to the Embedded Vision Academy's unique technical training content.
If you've already registered, click here to sign in.
See a sample of this page's content below:
---
In this edition of Embedded Vision Insights:
LETTER FROM THE EDITOR
Dear Colleague,
Rarely is it the case that I'm able to construct an entire newsletter around a common concept. But this time, the planets aligned. Multiple pieces of new content have appeared on the Embedded Vision Alliance website in recent weeks, all focused on ADAS (automotive driver assistance systems), thereby enabling me to publish a "theme" edition. And the popularity of this budding application shouldn't be a surprise to embedded vision industry observers and participants, particularly if you've been tracking the Alliance website as it has expanded over time.
In late March, after all, Analog Devices unveiled a family of four new multi-core DSPs, two of which contain embedded vision co-processors and specifically target the ADAS application space. Last November, fellow Alliance Platinum member Xilinx published a detailed application note on the opportunities for FPGAs in ADAS systems, suggesting a corporate focus on this market segment, too. IMS Research senior analyst Tom Hackenberg spoke at length about promising ADAS opportunities, fueled in no small part by pending legislation both in the United States and elsewhere, during his market trends presentation at the most recent Embedded Vision Alliance Summit. And as you'll soon see, Platinum member Texas Instruments is bullish on ADAS, too, as are many...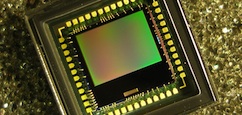 Subscribe to the Embedded Vision Insights Newsletter