Embedded Vision Insights: July 30, 2019 Edition
Register or sign in to access the Embedded Vision Academy's free technical training content.
The training materials provided by the Embedded Vision Academy are offered free of charge to everyone. All we ask in return is that you register, and tell us a little about yourself so that we can understand a bit about our audience. As detailed in our Privacy Policy, we will not share your registration information, nor contact you, except with your consent.
Registration is free and takes less than one minute. Click here to register, and get full access to the Embedded Vision Academy's unique technical training content.
If you've already registered, click here to sign in.
See a sample of this page's content below:
---
AUTONOMOUS VEHICLE INSIGHTS
Shifts in the Automated Driving Industry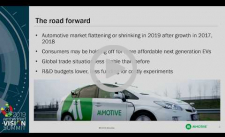 Recent transitions will have a lasting effect on the self-driving industry, says László Kishonti, CEO of AImotive, as key stakeholders have turned from the unattainable goal of full autonomy by 2021 to more realistic development and productization roadmaps. This will in turn result in consolidation in the automated driving industry, which is currently too fragmented. To realize self- driving and gain regulatory, consumer and (in the case of startups) investor trust, Kishonti suggests in this presentation, the walled-garden approaches of the industry must change to a more collaborative approach. To support collaboration, cooperation and standardization, companies must adapt the way they create their software solutions and move to more modular designs. The companies with the most effective and meaningful collaborations will be the ones that survive the inevitable consolidation of the automated driving industry.
Automotive Vision Systems— Seeing the Way Forward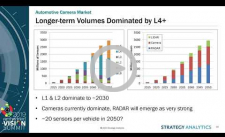 It was not long ago, according to Ian Riches, Executive Director...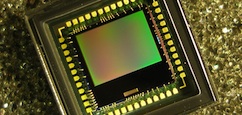 Subscribe to the Embedded Vision Insights Newsletter