Embedded Vision Insights: July 28, 2015 Edition
Register or sign in to access the Embedded Vision Academy's free technical training content.
The training materials provided by the Embedded Vision Academy are offered free of charge to everyone. All we ask in return is that you register, and tell us a little about yourself so that we can understand a bit about our audience. As detailed in our Privacy Policy, we will not share your registration information, nor contact you, except with your consent.
Registration is free and takes less than one minute. Click here to register, and get full access to the Embedded Vision Academy's unique technical training content.
If you've already registered, click here to sign in.
See a sample of this page's content below:
---
In this edition of Embedded Vision Insights:
LETTER FROM THE EDITOR
Dear Colleague,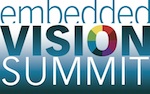 We have just released another batch of great presentation videos from the recent Embedded Vision Summit. First, make sure to check out the highly rated keynote presentation "Bringing Computer Vision to the Consumer," delivered by Mike Aldred, Electronics Lead at Dyson. The company's 360 Eye robot vacuum cleaner uses computer vision as its primary localization technology. Mike's talk charts some of the high and lows of the project, the challenges of bridging between academia and business, and how to use a diverse team to take an idea from the lab into real homes.
Next is "Efficient Implementation of Convolutional Neural Networks using OpenCL on FPGAs," presented by Deshanand Singh of Altera. In this talk, Deshanand gives a detailed explanation of how convolutional neural networks (CNN) algorithms, which are becoming increasingly popular in vision applications, can be expressed in OpenCL and compiled directly to FPGA hardware. Also not to be missed is "Understanding Adaptive Machine Learning Vision Algorithms and Implementing Them on GPUs and Heterogeneous Platforms," from Harris Gasparakis of AMD. Harris shows how OpenCL, HSA (...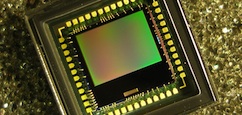 Subscribe to the Embedded Vision Insights Newsletter