Embedded Vision Insights: July 16, 2019 Edition
Register or sign in to access the Embedded Vision Academy's free technical training content.
The training materials provided by the Embedded Vision Academy are offered free of charge to everyone. All we ask in return is that you register, and tell us a little about yourself so that we can understand a bit about our audience. As detailed in our Privacy Policy, we will not share your registration information, nor contact you, except with your consent.
Registration is free and takes less than one minute. Click here to register, and get full access to the Embedded Vision Academy's unique technical training content.
If you've already registered, click here to sign in.
See a sample of this page's content below:
---
LETTER FROM THE EDITOR
Dear Colleague,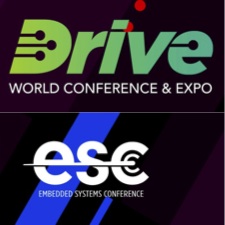 On Wednesday, August 28 at 11:00 am, Embedded Vision Alliance founder (and BDTI co-founder and President) Jeff Bier will be a speaker at the Drive World with ESC Conference and Expo, taking place August 27-29 in Santa Clara, California. Bier's presentation, "Embedded Vision: The 4 Key Trends Driving the Proliferation of Visual Perception," will examine the four most important trends that are fueling the proliferation of vision applications and influencing the future of the industry:
Deep learning
Democratization of developer access to vision
Fast, inexpensive, energy-efficient processors
3D perception
Bier will explain what's fueling each of these key trends, and highlight key implications for technology suppliers, solution developers and end-users, especially those in the automotive industry.
Drive World with ESC is bringing 2,500 electrical and mechanical engineers to Silicon Valley for an inaugural, cross-discipline event where you can find the foundational education, networking, career guidance, and supplier connections needed to keep pace with the automotive and electronics industries. Get a free expo pass and explore innovations in autonomous, hardware, software, sensors, security, connectivity and more, or opt for deeper technical training at the two conferences covering smart mobility and embedded systems. For more information and to register, please see the event page.
Brian Dipert
Editor-In-Chief, Embedded Vision Alliance
EFFICIENT VISION IMPLEMENTATIONS
...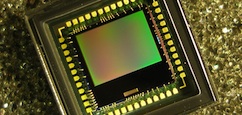 Subscribe to the Embedded Vision Insights Newsletter