Embedded Vision Insights: July 15, 2014 Edition
Register or sign in to access the Embedded Vision Academy's free technical training content.
The training materials provided by the Embedded Vision Academy are offered free of charge to everyone. All we ask in return is that you register, and tell us a little about yourself so that we can understand a bit about our audience. As detailed in our Privacy Policy, we will not share your registration information, nor contact you, except with your consent.
Registration is free and takes less than one minute. Click here to register, and get full access to the Embedded Vision Academy's unique technical training content.
If you've already registered, click here to sign in.
See a sample of this page's content below:
---
In this edition of Embedded Vision Insights:
LETTER FROM THE EDITOR
Dear Colleague,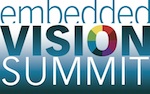 The steady stream of new videos on the Alliance website from the recent Embedded Vision Summit continues unabated. Newly published technical tutorials cover augmented reality for wearable devices and the "Internet of Things" (from AugmentedReality.org), processor optimization for pedestrian detection (from Synopsys), and the implementation of HOG, the histogram of oriented gradients algorithm used in object detection (from videantis). And still to come are nearly two dozen product demonstration videos captured at the event. Regularly revisit the website and keep an eye out on the Summit content archive page for them. If you sign up for the Alliance's Facebook, LinkedIn or Twitter channels, or its RSS feed, you'll receive notification each time a new piece of content appears.
The day after the Summit, the Embedded Vision Alliance held its quarterly Member Meeting. Last time, I told you about the first video from this meeting, the presentation on...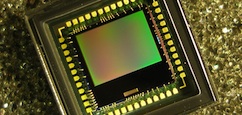 Subscribe to the Embedded Vision Insights Newsletter