Embedded Vision Insights: July 14, 2015 Edition
Register or sign in to access the Embedded Vision Academy's free technical training content.
The training materials provided by the Embedded Vision Academy are offered free of charge to everyone. All we ask in return is that you register, and tell us a little about yourself so that we can understand a bit about our audience. As detailed in our Privacy Policy, we will not share your registration information, nor contact you, except with your consent.
Registration is free and takes less than one minute. Click here to register, and get full access to the Embedded Vision Academy's unique technical training content.
If you've already registered, click here to sign in.
See a sample of this page's content below:
---
In this edition of Embedded Vision Insights:
LETTER FROM THE EDITOR
Dear Colleague,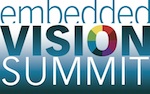 'The stream of outstanding video content from May's Embedded Vision Summit continues! Check out, for example, "Designing and Selecting Instruction Sets for Vision," a highly rated presentation by processor design expert and Cadence Fellow Chris Rowen. Chris' talk serves as a guide on how to dissect a suite of applications, extract the key computational and memory requirements, and select processor instruction set and memory organization for optimal vision processing.
Take a look, too, at "The Evolution of Object Recognition in Embedded Systems," presented by CEVA's Moshe Shahar, Director of System Architecture. Moshe explores how techniques for object recognition have evolved, with particular emphasis on algorithms and implementation techniques that enable robust recognition in power- and cost-constrained devices. And don't forget to audition "Developing High-Performance, Energy-Efficient Vision Solutions Using Open-Standard Libraries and APIs," from Mostafa Hagog, an Architect at Intel. Mostafa explores how open standard libraries and APIs can be used to speed application development while minimizing loss of performance and energy efficiency—or in some cases, even improving them.
We've also just published another presentation from May...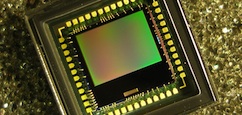 Subscribe to the Embedded Vision Insights Newsletter