Embedded Vision Insights: July 9, 2013 Edition
Register or sign in to access the Embedded Vision Academy's free technical training content.
The training materials provided by the Embedded Vision Academy are offered free of charge to everyone. All we ask in return is that you register, and tell us a little about yourself so that we can understand a bit about our audience. As detailed in our Privacy Policy, we will not share your registration information, nor contact you, except with your consent.
Registration is free and takes less than one minute. Click here to register, and get full access to the Embedded Vision Academy's unique technical training content.
If you've already registered, click here to sign in.
See a sample of this page's content below:
---
In this edition of Embedded Vision Insights:
LETTER FROM THE EDITOR
Dear Colleague,
The Silicon Valley edition of the Embedded Vision Summit, a series of technical educational forums for engineers interested in incorporating visual intelligence into electronic systems and software, occurred less than three months ago. But we're already hard at work on planning the next event. It's currently scheduled to take place on Wednesday, October 2, in the Boston, Massachusetts area, the same region that hosted the premier Embedded Vision Summit in September 2012.
Preliminary information on the October 2 event can be found on the newly published Summit-focused area of the website, along with archives of video content and other materials from past Summits. One aspect of the new Summit section that'll undoubtedly catch your eye is a promotional video that just went live a few days ago. In the last newsletter, I pointed out to you a promo video, containing testimonials and other captured footage from the April Summit, and intended for potential new members of the Alliance. This new video, on the other hand, is intended for potential attendees of future Summits. Please check out the video, provide me your feedback on it, and share it with colleagues who you think may be interested in attending a future Summit.
Finally, I'd like to draw your attention to yet another new area of the site. If you're...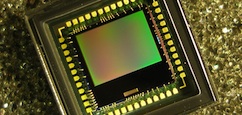 Subscribe to the Embedded Vision Insights Newsletter