Embedded Vision Insights: July 7, 2016 Edition
Register or sign in to access the Embedded Vision Academy's free technical training content.
The training materials provided by the Embedded Vision Academy are offered free of charge to everyone. All we ask in return is that you register, and tell us a little about yourself so that we can understand a bit about our audience. As detailed in our Privacy Policy, we will not share your registration information, nor contact you, except with your consent.
Registration is free and takes less than one minute. Click here to register, and get full access to the Embedded Vision Academy's unique technical training content.
If you've already registered, click here to sign in.
See a sample of this page's content below:
---
FEATURED VIDEOS
"Challenges in Object Detection on Embedded Devices," a Presentation from CEVA


As more products ship with integrated cameras, says Adar Paz, Imaging and Computer Vision Team Leader at CEVA, there is an increased potential for computer vision (CV) to enable innovation. For instance, CV can tackle the "scene understanding" problem by first figuring out what the various objects in the scene are. Such "object detection" capability holds big promise for embedded devices in mobile, automotive, and surveillance markets. However, performing real-time object detection while meeting a strict power budget remains a challenge on existing processors. In this session, Paz analyzes the trade-offs of various object detection, feature extraction and feature matching algorithms, their suitability for embedded vision processing, and recommends methods for efficient implementation in a power- and budget-constrained embedded device.
Basler's Thies Moeller Explains Image Quality


Image quality is a complex issue that goes far beyond brightness and sharpness. There are a number of other factors that contribute significantly to the image quality a camera delivers. In Basler's latest Vision Campus video,...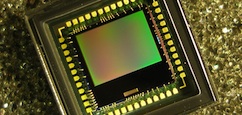 Subscribe to the Embedded Vision Insights Newsletter