Embedded Vision Insights: July 2, 2019 Edition
Register or sign in to access the Embedded Vision Academy's free technical training content.
The training materials provided by the Embedded Vision Academy are offered free of charge to everyone. All we ask in return is that you register, and tell us a little about yourself so that we can understand a bit about our audience. As detailed in our Privacy Policy, we will not share your registration information, nor contact you, except with your consent.
Registration is free and takes less than one minute. Click here to register, and get full access to the Embedded Vision Academy's unique technical training content.
If you've already registered, click here to sign in.
See a sample of this page's content below:
---
LETTER FROM THE EDITOR
Dear Colleague,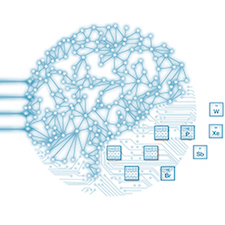 On Tuesday, July 9, Embedded Vision Alliance founder (and BDTI co-founder and President) Jeff Bier will be a speaker at the 2019 AI Design Forum, taking place in San Francisco, California. This year's theme is "The Future of Computing – from Materials to Systems," and the event brings together leaders from throughout the industry ecosystem – from materials to systems – who will share their vision of the innovations that will propel the industry into the next wave of growth. Other speakers (nearly all from Alliance member companies) include:
Aart de Geus, PhD, Chairman and co-Chief Executive Officer, Synopsys
Lisa Su, PhD, President and CEO, AMD
Victor Peng, President and CEO, Xilinx
Gary Dickerson, President and CEO, Applied Materials (event sponsor)
Cliff Young, PhD, Engineer, Google
Renée St. Amant, PhD, Research Engineer in Emerging Technologies and US Innovator of the Year, Arm
PR (Chidi) Chidambaram, PhD, VP of Process Technology and Foundry Engineering, Qualcomm
Registration for the AI Design Forum also includes a SEMICON West and ES Design West Expo Pass. For more information and to register, please see the event page.
Brian Dipert
Editor-In-Chief, Embedded Vision Alliance

MARKET AND PRODUCT DEVELOPMENT TRENDS
...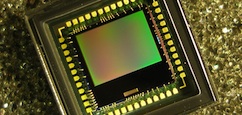 Subscribe to the Embedded Vision Insights Newsletter