Embedded Vision Insights: July 2, 2015 Edition
Register or sign in to access the Embedded Vision Academy's free technical training content.
The training materials provided by the Embedded Vision Academy are offered free of charge to everyone. All we ask in return is that you register, and tell us a little about yourself so that we can understand a bit about our audience. As detailed in our Privacy Policy, we will not share your registration information, nor contact you, except with your consent.
Registration is free and takes less than one minute. Click here to register, and get full access to the Embedded Vision Academy's unique technical training content.
If you've already registered, click here to sign in.
See a sample of this page's content below:
---
In this edition of Embedded Vision Insights:
LETTER FROM THE EDITOR
Dear Colleague,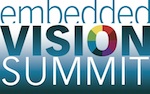 I'd like to draw your attention to additional just-published content from May's Embedded Vision Summit. The Alliance's Jeff Bier kicks things off with his presentation "Choosing a Processor for Embedded Vision: Options and Trends." Jeff maps the landscape of processor options for vision applications, highlighting strengths and weaknesses of different processor types. He illuminates important trends in processors for vision processors and associated development tools.
Next is Mario Bergeron, technical marketing engineer at Avnet Electronics Marketing and a highly rated speaker. In "System-Level Design for Embedded Vision with FPGA-based Programmable SoCs," Mario describes a typical development cycle for embedded vision applications, including some of the challenges that developers may encounter. Mario shares his experience and insight working with SoC FPGAs, from building a custom hardware platform to accelerating video and image functions in hardware.
Last but not least is "Implementing Eye Tracking for Medical, Automotive and Headset Applications," a presentation by Dan Isaacs, Director of Smarter Connected Systems at Xilinx, and Robert Chappell, CEO of EyeTech Digital Systems. Dan and Robert detail the design of a portable and wearable eye-tracking system. They introduce the...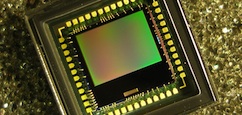 Subscribe to the Embedded Vision Insights Newsletter