Embedded Vision Insights: July 24, 2012 Edition
Register or sign in to access the Embedded Vision Academy's free technical training content.
The training materials provided by the Embedded Vision Academy are offered free of charge to everyone. All we ask in return is that you register, and tell us a little about yourself so that we can understand a bit about our audience. As detailed in our Privacy Policy, we will not share your registration information, nor contact you, except with your consent.
Registration is free and takes less than one minute. Click here to register, and get full access to the Embedded Vision Academy's unique technical training content.
If you've already registered, click here to sign in.
See a sample of this page's content below:
---
In this edition of Embedded Vision Insights:
LETTER FROM THE EDITOR
Dear Colleague,
Phew! Another Embedded Vision Alliance Member Summit has come and gone, last Thursday to be precise. I'd like to thank all of the member companies who sent representatives, for your attendance and participation in the day's various activities. Special thanks go to Platinum member Xilinx for hosting the event, as well as to Industrial Perception's Gary Bradski, IMS Research's Jon Cropley, and BDTI's Shehrzad Qureshi for (respectively) their informative and interesting keynote, market trends and technology trends presentations.
And, speaking of events, the Alliance is pleased to announce its first-ever public embedded vision event for the engineering community. The Embedded Vision Summit will take place on September 19 in Boston, Massachusetts, concurrent with (and at the same venue as) the DESIGN East series of conferences, which include the Embedded Systems Conference Boston along with others. The event will be free of charge to qualified engineers, and will also be open to invited press and analysts.
The Embedded Vision Summit will provide a technical educational forum for engineers, including how-to presentations, seminars, demonstrations, and opportunities to interact with Alliance member companies. This event is intended to: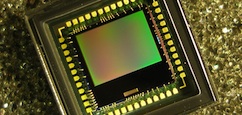 Subscribe to the Embedded Vision Insights Newsletter