Embedded Vision Insights: July 12, 2012 Edition
Register or sign in to access the Embedded Vision Academy's free technical training content.
The training materials provided by the Embedded Vision Academy are offered free of charge to everyone. All we ask in return is that you register, and tell us a little about yourself so that we can understand a bit about our audience. As detailed in our Privacy Policy, we will not share your registration information, nor contact you, except with your consent.
Registration is free and takes less than one minute. Click here to register, and get full access to the Embedded Vision Academy's unique technical training content.
If you've already registered, click here to sign in.
See a sample of this page's content below:
---
In this edition of Embedded Vision Insights:
LETTER FROM THE EDITOR
Dear Colleague,
As I write these words, final preparations are underway for next week's Embedded Vision Alliance Member Summit in Silicon Valley. If you're an Alliance member company representative, I look forward to seeing you again, or to meeting you for the first time if you're from one of the companies who've joined the Alliance since March (including the latest member addition, PointGrab). And for those of you who are part of the broader Embedded Vision Alliance community, I look forward to sharing video content with you after the Alliance Member Summit's conclusion. We plan to "film" the keynote by OpenCV guru Gary Bradski, the market trends presentation on surveillance systems by IMS Research's Jon Cropley, and the technology trends presentation on OpenCL by BDTI's Shehrzad Qureshi.
Several companies also plan to provide product demonstrations at the upcoming Alliance Member Summit, and we intend to "film" them for you, as well. Speaking of which...earlier this week I published demo videos from the March Alliance Member Summit, from Analog Devices, Apical, CEVA, CogniMem Technologies, The MathWorks, National Instruments, Omek Interactive, Texas Instruments, and Xilinx. They're all quite short, only a few minutes' each in length, and quite informative. I commend them to your inspection; you can find them in...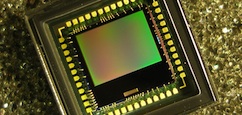 Subscribe to the Embedded Vision Insights Newsletter