Embedded Vision Insights: January 30, 2018 Edition
Register or sign in to access the Embedded Vision Academy's free technical training content.
The training materials provided by the Embedded Vision Academy are offered free of charge to everyone. All we ask in return is that you register, and tell us a little about yourself so that we can understand a bit about our audience. As detailed in our Privacy Policy, we will not share your registration information, nor contact you, except with your consent.
Registration is free and takes less than one minute. Click here to register, and get full access to the Embedded Vision Academy's unique technical training content.
If you've already registered, click here to sign in.
See a sample of this page's content below:
---
LETTER FROM THE EDITOR
Dear Colleague,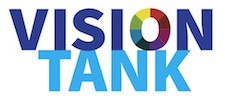 Are you an early-stage start-up company developing a new product or service incorporating or enabling computer vision? Do you want to raise awareness of your company and products with vision industry experts, investors and entrepreneurs? Want a chance to win $5,000 in cash plus membership in the Embedded Vision Alliance? If so, apply for a chance to compete in the Vision Tank, part of the Embedded Vision Summit, which will take place May 22-24, 2018 in Santa Clara, California. The Vision Tank is the Embedded Vision Summit's annual start-up competition, showcasing the best new ventures using computer vision in their products or services. The deadline for Vision Tank entries is tomorrow, Wednesday, January 31. Also, register to attend the Embedded Vision Summit while Super Early Bird discount rates are still available, using discount code NLEVI0130.
Brian Dipert
Editor-In-Chief, Embedded Vision Alliance
CAREER OPPORTUNITIES
Positions Available for Computer Vision Engineers at DEKA Research...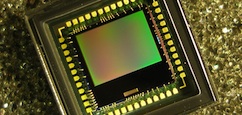 Subscribe to the Embedded Vision Insights Newsletter