Embedded Vision Insights: January 29, 2013 Edition
Register or sign in to access the Embedded Vision Academy's free technical training content.
The training materials provided by the Embedded Vision Academy are offered free of charge to everyone. All we ask in return is that you register, and tell us a little about yourself so that we can understand a bit about our audience. As detailed in our Privacy Policy, we will not share your registration information, nor contact you, except with your consent.
Registration is free and takes less than one minute. Click here to register, and get full access to the Embedded Vision Academy's unique technical training content.
If you've already registered, click here to sign in.
See a sample of this page's content below:
---
In this edition of Embedded Vision Insights:
LETTER FROM THE EDITOR
Dear Colleague,
At the beginning of the month, I pointed out the most recent press release from the Embedded Vision Alliance, which announced new members Digital Media Professionals and LSI. I also mentioned that PathPartner Technology had more recently joined the Alliance. And at this time, I'm happy to pass along news of a further expansion of the Alliance membership, to include processor core supplier Tensilica. Several additional Alliance members-to-be are in the process of completing their enrollment paperwork, and I look forward to telling you about them in future newsletter editions.
The company overview on Tensilica's website notes, "As the recognized leader in customizable DPUs [dataplane processor units], Tensilica is helping top-tier semiconductor companies, innovative start-ups and system OEMs build high-volume, trend-setting products. Tensilica's IP cores power SoC designs at system OEMs and seven of the top 10 semiconductor companies for designs in mobile wireless, telecom and network infrastructure, computing and storage, and home and auto entertainment." By virtue of its membership in the Alliance, Tensilica has clearly identified embedded vision as a key growth market opportunity, both today and in the future. Welcome, Tensilica!
Two weeks ago, I mentioned that online registration had...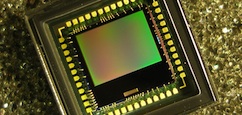 Subscribe to the Embedded Vision Insights Newsletter