Embedded Vision Insights: January 19, 2016 Edition
Register or sign in to access the Embedded Vision Academy's free technical training content.
The training materials provided by the Embedded Vision Academy are offered free of charge to everyone. All we ask in return is that you register, and tell us a little about yourself so that we can understand a bit about our audience. As detailed in our Privacy Policy, we will not share your registration information, nor contact you, except with your consent.
Registration is free and takes less than one minute. Click here to register, and get full access to the Embedded Vision Academy's unique technical training content.
If you've already registered, click here to sign in.
See a sample of this page's content below:
---
In this edition of Embedded Vision Insights:
LETTER FROM THE EDITOR
Dear Colleague,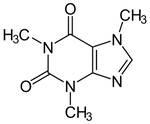 Recently, I spent three days at the Consumer Electronics Show. It was time very well spent. Many of the vision-based concepts and products I saw there were flat-out amazing: autonomous drones and automobiles, depth-sensing smartphones and tablets, deep-learning based object recognition, augmented and virtual reality, and countless other examples of embedded vision's proliferation. I shot numerous demo videos while I was there, and I look forward to sharing them with you on the website in the near future. For now, check out Marco Jacobs' (videantis) show report.
Speaking of new website content (and of deep learning), I recently conducted a great interview with the three primary developers of the popular open-source Caffe convolutional neural network framework. A transcript of the interview is now published; I commend it to your attention. And if you feel inspired to further your deep-learning understanding after reading it, as I strongly suspect you will be, I encourage you to attend next month's live Caffe tutorial organized by the Alliance and BDTI, and taught by those same three individuals. Register by this Friday and you can take advantage of the Early Bird discount; for more information, see the...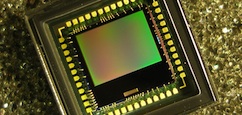 Subscribe to the Embedded Vision Insights Newsletter