Embedded Vision Insights: January 14, 2020 Edition
Register or sign in to access the Embedded Vision Academy's free technical training content.
The training materials provided by the Embedded Vision Academy are offered free of charge to everyone. All we ask in return is that you register, and tell us a little about yourself so that we can understand a bit about our audience. As detailed in our Privacy Policy, we will not share your registration information, nor contact you, except with your consent.
Registration is free and takes less than one minute. Click here to register, and get full access to the Embedded Vision Academy's unique technical training content.
If you've already registered, click here to sign in.
See a sample of this page's content below:
---
LETTER FROM THE EDITOR
Dear Colleague,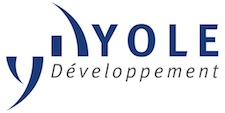 On Wednesday, February 19 at 8 am PT, leading market analyst firm Yole Développement will deliver the free webinar "3D Imaging and Sensing: From Enhanced Photography to an Enabling Technology for AR and VR" in partnership with the Embedded Vision Alliance. In 2017, Apple brought an innovative use case to mobile devices: a structured light-based 3D sensing camera module that enables users to rapidly and reliably unlock their devices using only their faces. Android-based mobile device manufacturers have added front depth sensors to their products in response, and are now also adding rear-mounted depth sensors. So far, at least, the applications of these rear-mounted depth sensors are predominantly photography-related. In the near future, however, they're expected to further expand into augmented reality, virtual reality and other applications. In this webinar, Yole Développement will describe the application roadmap, market value and cost of those highly anticipated mobile 3D sensing modules, including topics such as CMOS image sensors, optical elements and VCSEL illumination. For more information and to register, please see the event page.
Registration for the 2020 Embedded Vision Summit, the preeminent conference on practical visual AI and computer vision, is now open. Be sure to register today with promo code SUPEREARLYBIRD20 to receive your Super Early Bird Discount! Also, sponsoring or exhibiting at the Summit is an amazing opportunity to engage with a uniquely qualified audience. Your company can be an integral part of the only global event dedicated to enabling product creators to harness computer vision and visual AI for practical applications! For...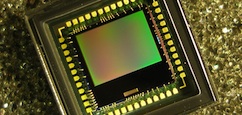 Subscribe to the Embedded Vision Insights Newsletter