Embedded Vision Insights: January 14, 2014 Edition
Register or sign in to access the Embedded Vision Academy's free technical training content.
The training materials provided by the Embedded Vision Academy are offered free of charge to everyone. All we ask in return is that you register, and tell us a little about yourself so that we can understand a bit about our audience. As detailed in our Privacy Policy, we will not share your registration information, nor contact you, except with your consent.
Registration is free and takes less than one minute. Click here to register, and get full access to the Embedded Vision Academy's unique technical training content.
If you've already registered, click here to sign in.
See a sample of this page's content below:
---
In this edition of Embedded Vision Insights:
LETTER FROM THE EDITOR
Dear Colleague,
Happy 2014! And welcome back from the holidays, hopefully well rested and ready to tackle all kinds of embedded vision opportunities in the new year. While you've been away, the Alliance has remained busy creating and publishing additional material. Specifically, since the last edition of Embedded Vision Insights went out four weeks ago, eight new videos have appeared on the Alliance website, along with 19 new press releases and two new market analysis reports.
Content highlights include additional tutorials and demonstrations from the October 2013 Embedded Vision Summit East, and the first of several presentations (plus a demonstration) from the December 2013 Alliance Member Meeting. Also make sure you check out a two-demonstration video series from Goksel Dedeoglu, Manager of Embedded Vision R&D at Texas Instruments, on stereo vision for depth perception and Lucas-Kanade feature tracking. See, too, a presentation on the new Camera 3 framework in Android 4.4 "KitKat" from Aptina's Balwinder Kaur, Software Architect for Emerging Technologies. And don't overlook the...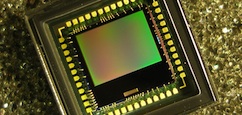 Subscribe to the Embedded Vision Insights Newsletter