Embedded Vision Insights: January 13, 2015 Edition
Register or sign in to access the Embedded Vision Academy's free technical training content.
The training materials provided by the Embedded Vision Academy are offered free of charge to everyone. All we ask in return is that you register, and tell us a little about yourself so that we can understand a bit about our audience. As detailed in our Privacy Policy, we will not share your registration information, nor contact you, except with your consent.
Registration is free and takes less than one minute. Click here to register, and get full access to the Embedded Vision Academy's unique technical training content.
If you've already registered, click here to sign in.
See a sample of this page's content below:
---
In this edition of Embedded Vision Insights:
LETTER FROM THE EDITOR
Dear Colleague,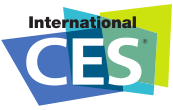 Welcome to 2015! I hope you had a relaxing and rejuvenating holiday time off, and I wish you the best both personally and professionally in the year ahead.
My colleagues and I have just returned from the Consumer Electronics Show in Las Vegas, where we found a record number of new vision-enabled products. I recorded nearly twenty interviews and product demonstrations, which will appear on the Alliance website in the coming weeks. In the meantime, check out the numerous recent press releases from Alliance members published on the website, spanning a diversity of applications and technology and product breakthroughs. See below for some CES announcement examples.

And speaking of conferences, make sure you also check out the newly published Embedded Vision Summit "microsite". The Summit, a technical educational forum for engineers interested in incorporating visual intelligence into electronic systems and software, takes place on May 12, 2015 in Santa Clara, California, bracketed by in-depth technical workshops on May 11 and May 13. Event information, including online registration. is now available. Sign up today while the "early bird" discount rate is still available!
Thanks as always for your support of the Embedded Vision Alliance, and for your interest in and contributions to embedded vision technologies, products and applications. Whenever you have an idea as to how the Alliance...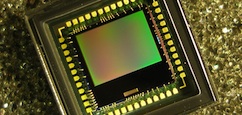 Subscribe to the Embedded Vision Insights Newsletter