Embedded Vision Insights: January 3, 2013 Edition
Register or sign in to access the Embedded Vision Academy's free technical training content.
The training materials provided by the Embedded Vision Academy are offered free of charge to everyone. All we ask in return is that you register, and tell us a little about yourself so that we can understand a bit about our audience. As detailed in our Privacy Policy, we will not share your registration information, nor contact you, except with your consent.
Registration is free and takes less than one minute. Click here to register, and get full access to the Embedded Vision Academy's unique technical training content.
If you've already registered, click here to sign in.
See a sample of this page's content below:
---
In this edition of Embedded Vision Insights:
LETTER FROM THE EDITOR
Dear Colleague,
Happy New Year! As the Embedded Vision Alliance's third year begins, the organization's accomplishments and announcements continue unabated. Last September, the Alliance successfully produced its first public conference for engineers, the Embedded Vision Summit, in Boston, Massachusetts. Plans are well underway for an expanded second iteration of the event in San Jose, California on April 25. For more information on the Silicon Valley version of the Embedded Vision Summit, please visit www.embeddedvisionsummit.com. Online registration and additional details will be published on the site shortly.
More recently, in early December the Alliance held its latest Member Summit in Austin, Texas, hosted by member company National Instruments. Selected content from that event is now beginning to show up on the site (with more to come soon): product demonstrations from NVIDIA and videantis, along with IMS Research senior analyst John Morse's market trends presentation on machine vision applications. At the event, the Alliance announced new members Digital Media Professionals and LSI. And less than a month later, I'm please to announce yet another new member of the Alliance, its 28th, PathPartner Technology. Stay tuned for additional details on the company to appear in a near-future news writeup...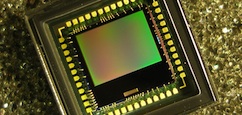 Subscribe to the Embedded Vision Insights Newsletter