Embedded Vision Insights: February 28, 2017 Edition
Register or sign in to access the Embedded Vision Academy's free technical training content.
The training materials provided by the Embedded Vision Academy are offered free of charge to everyone. All we ask in return is that you register, and tell us a little about yourself so that we can understand a bit about our audience. As detailed in our Privacy Policy, we will not share your registration information, nor contact you, except with your consent.
Registration is free and takes less than one minute. Click here to register, and get full access to the Embedded Vision Academy's unique technical training content.
If you've already registered, click here to sign in.
See a sample of this page's content below:
---
LETTER FROM THE EDITOR
Dear Colleague,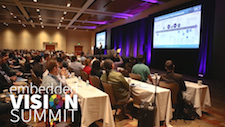 The Embedded Vision Summit, the only event dedicated to the creation of products and systems that see, is pleased to announce four new speakers for our Technical Insights Track. These industry luminaries will share their experiences and lessons learned in creating vision-based products for the demanding consumer market.
Our Technical Insights Track features more than 30 educational talks covering topics ranging from vision-based emotion analysis to 360-degree video systems. This track will accelerate your learning curve and help you uncover practical techniques in computer vision, with special emphasis on deep learning, 3D perception and low-power implementation.
We invite you to join us and experience three days of robust learning featuring 4 tracks and over 50 top industry speakers – plus Vision Technology Workshops and our Technology Showcase, where you'll see the hottest new computer vision enabling technologies. Early Bird pricing ends soon; use promotional code nlevi0228 to secure your spot and save 15%. See you at the Summit!
Brian Dipert
Editor-In-...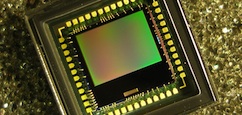 Subscribe to the Embedded Vision Insights Newsletter