Embedded Vision Insights: February 24, 2015 Edition
Register or sign in to access the Embedded Vision Academy's free technical training content.
The training materials provided by the Embedded Vision Academy are offered free of charge to everyone. All we ask in return is that you register, and tell us a little about yourself so that we can understand a bit about our audience. As detailed in our Privacy Policy, we will not share your registration information, nor contact you, except with your consent.
Registration is free and takes less than one minute. Click here to register, and get full access to the Embedded Vision Academy's unique technical training content.
If you've already registered, click here to sign in.
See a sample of this page's content below:
---
In this edition of Embedded Vision Insights:
LETTER FROM THE EDITOR
Dear Colleague,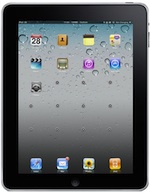 Back in mid-January, I mentioned that I'd just returned from the Consumer Electronics Show in Las Vegas, which was well represented with Embedded Vision Alliance member companies, and that we were about to begin editing the nearly twenty videos of interviews and demonstrations that I shot there. I'm happy to announce that the first set of those videos is now published on the Alliance website.
My interviews were conducted with capable industry analysts representing different market segments. Ian Riches, Director of Global Automotive Practice at Strategy Analytics, discussed with me the history, current status, and future trends in vision-based ADAS (advanced driver assistance systems). Ian and his firm are likely familiar names to many of you; he was co-author of a vision-in-ADAS article published by the Alliance last fall, and his colleague Roger Lanctot gave a presentation at a 2014 Alliance Member Meeting. My other CES interviewee, John Feland, Founder and CEO of Alliance member company Argus Insights, may also be familiar to you from his past published presentations....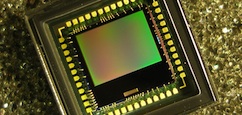 Subscribe to the Embedded Vision Insights Newsletter