Embedded Vision Insights: February 19, 2019 Edition
Register or sign in to access the Embedded Vision Academy's free technical training content.
The training materials provided by the Embedded Vision Academy are offered free of charge to everyone. All we ask in return is that you register, and tell us a little about yourself so that we can understand a bit about our audience. As detailed in our Privacy Policy, we will not share your registration information, nor contact you, except with your consent.
Registration is free and takes less than one minute. Click here to register, and get full access to the Embedded Vision Academy's unique technical training content.
If you've already registered, click here to sign in.
See a sample of this page's content below:
---
LETTER FROM THE EDITOR
Dear Colleague,
Are you looking to amp up your latest product success? Getting ready to introduce a new product that is a game changer? Enter to win a Vision Product of the Year Award! Embedded Vision Alliance Member companies can apply today for this great opportunity to garner industry recognition for products judged best at enabling visual AI and the rapid deployment of computer vision systems and applications. From a unique award logo you can use in your marketing materials to multiple opportunities for media exposure, winning a Vision Product of the Year Award will enable you to stand out in the increasingly complex embedded vision market. All this and a cool looking trophy, too! As a previous winner told us, "This award generated so much interest in what we're doing that we'll probably invent another product so we can try to win again next year!" The deadline for entries is March 1; for detailed instructions and the entry form, please see the Vision Product of the Year Awards page on the Alliance website. Good luck! (If you're interested in having your company become a Member of the Embedded Vision Alliance, see here for more information.)
The Embedded Vision Summit attracts a global audience of over one thousand product creators, entrepreneurs and business decision-makers who are developing and using computer vision technology. The Embedded Vision Summit has experienced exciting growth over the last few years, with 97% of 2018 Summit attendees reporting that they'd recommend the event to a colleague. The next Summit will take place May 20-23, 2019 in Santa Clara, California, and online registration is now available. The Summit is the place...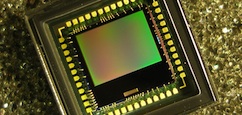 Subscribe to the Embedded Vision Insights Newsletter