Embedded Vision Insights: February 14, 2017 Edition
Register or sign in to access the Embedded Vision Academy's free technical training content.
The training materials provided by the Embedded Vision Academy are offered free of charge to everyone. All we ask in return is that you register, and tell us a little about yourself so that we can understand a bit about our audience. As detailed in our Privacy Policy, we will not share your registration information, nor contact you, except with your consent.
Registration is free and takes less than one minute. Click here to register, and get full access to the Embedded Vision Academy's unique technical training content.
If you've already registered, click here to sign in.
See a sample of this page's content below:
---
LETTER FROM THE EDITOR
Dear Colleague,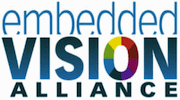 The Embedded Vision Alliance is performing research to better understand what types of technologies are needed by developers who are incorporating computer vision in new systems and applications. To help guide suppliers in creating the technologies that will be most useful to you, please take a few minutes to fill out this brief survey. As our way of saying thanks, we'll enter you in a drawing for several cool goodies, and you'll also get a $50-off promotional code for Early Bird 2-Day Pass registration at the 2017 Embedded Vision Summit!
Speaking of the Embedded Vision Summit...computer vision is creating exciting new opportunities across a variety of industries, ranging from healthcare to robotics. Every new venture has risks and challenges, and building a business based on vision brings its own special challenges. Whether you're working in a start-up or an established company, as an engineer, entrepreneur, investor or executive, the more you know about these risks and how others have navigated them, the better you can plot a successful course. That's why we're pleased to announce a new Vision Entrepreneurs' Panel, aimed at helping you develop a winning strategy. The panel will take place on Monday, May 1st at the Embedded Vision Summit and should not be missed!
This Vision Entrepreneurs' Panel brings together an amazing group of innovators who have conceived and grown their businesses to multi-hundred-million dollar valuations. Moderator Chris Rowen (CEO, Cognite Ventures) and panelists Mark Bowles (entrepreneur and former CEO, ecoATM), Remi El-Ouazzane (CEO, Movidius - now part of Intel), and Michael Tusch (CEO, Apical Limited - now part of ARM) will give you first-hand insights into how they successfully navigated the journey from idea to deployment at scale, with an eye towards enabling the next generation of vision-based startup leaders....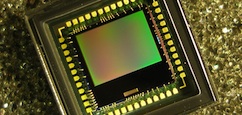 Subscribe to the Embedded Vision Insights Newsletter