Embedded Vision Insights: February 12, 2013 Edition
Register or sign in to access the Embedded Vision Academy's free technical training content.
The training materials provided by the Embedded Vision Academy are offered free of charge to everyone. All we ask in return is that you register, and tell us a little about yourself so that we can understand a bit about our audience. As detailed in our Privacy Policy, we will not share your registration information, nor contact you, except with your consent.
Registration is free and takes less than one minute. Click here to register, and get full access to the Embedded Vision Academy's unique technical training content.
If you've already registered, click here to sign in.
See a sample of this page's content below:
---
In this edition of Embedded Vision Insights:
LETTER FROM THE EDITOR
Dear Colleague,
I'm pleased when I'm able to regularly pass along announcements about new Embedded Vision Alliance members, and lately I've been pretty pleased. Two weeks ago, for example, in the previous edition of Embedded Vision Insights, I mentioned that processor IP core supplier Tensilica had joined the Alliance. And this time around, I'm happy to share the news that GEO Semiconductor is the Alliance's latest membership entrant.
In early December, GEO Semiconductor had announced its intention to acquire the video processing business (PDF) of fellow Alliance member Maxim Integrated Products; the deal closed approximately one month later (PDF) and one month ago. And more generally, if you're not already familiar with GEO Semiconductor, here's what the company description on the Alliance member page says:
GEO Semiconductor is a pioneer in geometric correction for images and video. GEO's proprietary algorithms allow for incredibly efficient, low latency transforms to correct, dewarp and calibrate video from any lens or sensor configuration. GEO's intelligent and infinitely configurable warping engine enables embedded vision systems to capture images in an ultra-wide field of view, breaking open new opportunities for innovation in automotive, consumer and industrial markets. With the addition of the Mobilygen/Maxim H.264 video compression and human interface business in 2012, GEO added...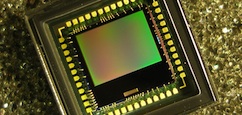 Subscribe to the Embedded Vision Insights Newsletter