Embedded Vision Insights: February 11, 2014 Edition
Register or sign in to access the Embedded Vision Academy's free technical training content.
The training materials provided by the Embedded Vision Academy are offered free of charge to everyone. All we ask in return is that you register, and tell us a little about yourself so that we can understand a bit about our audience. As detailed in our Privacy Policy, we will not share your registration information, nor contact you, except with your consent.
Registration is free and takes less than one minute. Click here to register, and get full access to the Embedded Vision Academy's unique technical training content.
If you've already registered, click here to sign in.
See a sample of this page's content below:
---
In this edition of Embedded Vision Insights:
LETTER FROM THE EDITOR
Dear Colleague,
Last time, I had the pleasure of passing along the news that online registration for the upcoming Embedded Vision Summit West was live on the Alliance website. This time, I'm happy to share with you some key aspects of the conference program. The Embedded Vision Summit West, a technical educational forum for engineers interested in incorporating visual intelligence into electronic systems and software, will take place on May 29 in Santa Clara, California.
The conference's opening keynote will be delivered by Yann LeCun, a seminal figure in computer vision research and applications. LeCun is Director of AI Research at Facebook and Silver Professor of Data Science, Computer Science, Neural Science, and Electrical Engineering at New York University. His talk is a don't-miss opportunity to gain unique insights into image recognition challenges and techniques. More generally, the Alliance has just published a preliminary technical program agenda for the day. Regularly monitor the website for coming-soon details on the afternoon keynote and various technical presentations, as well as information on the half- and full-day workshops to be held the prior day, May 28.
As I noted last time, an "Early Bird" reduced registration fee of $149 for the Embedded Vision Summit West is only available through February 28, so don't delay in registering. This year's...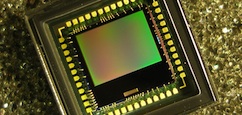 Subscribe to the Embedded Vision Insights Newsletter