Embedded Vision Insights: February 10, 2015 Edition
Register or sign in to access the Embedded Vision Academy's free technical training content.
The training materials provided by the Embedded Vision Academy are offered free of charge to everyone. All we ask in return is that you register, and tell us a little about yourself so that we can understand a bit about our audience. As detailed in our Privacy Policy, we will not share your registration information, nor contact you, except with your consent.
Registration is free and takes less than one minute. Click here to register, and get full access to the Embedded Vision Academy's unique technical training content.
If you've already registered, click here to sign in.
See a sample of this page's content below:
---
In this edition of Embedded Vision Insights:
LETTER FROM THE EDITOR
Dear Colleague,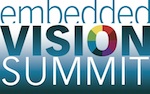 A month ago, I directed your attention to the just-launched "microsite" for the upcoming Embedded Vision Summit, a technical educational forum for engineers interested in incorporating visual intelligence into electronic systems and software, taking place on May 12, 2015 in Santa Clara, California. Now I'm happy to report that details on the two scheduled Summit keynote speakers have been published.
Dr. Ren Wu is a distinguished scientist at Baidu's Institute of Deep Learning (IDL). As China's leading search engine, Baidu's focus is not only on indexing website text but also multimedia content, such as still images and video clips. It's in these latter areas where computer vision fits in, enabling automated analysis and identification of the various objects embedded within the visual information. Dr. Wu will discuss how his team is leveraging "deep learning" convolutional neural network techniques, along with heterogeneous computing acceleration, to optimize image search speed and accuracy.
Mike Aldred, the other scheduled Summit keynote presenter, is the Electronics Lead at Dyson. After obtaining a Ph.D. in Robotics at the University of Kent, Canterbury, Mike joined Dyson when his research group was hired to help the company develop a robotic vacuum cleaner...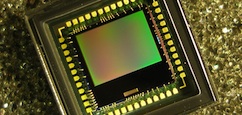 Subscribe to the Embedded Vision Insights Newsletter