Embedded Vision Insights: February 5, 2019 Edition
Register or sign in to access the Embedded Vision Academy's free technical training content.
The training materials provided by the Embedded Vision Academy are offered free of charge to everyone. All we ask in return is that you register, and tell us a little about yourself so that we can understand a bit about our audience. As detailed in our Privacy Policy, we will not share your registration information, nor contact you, except with your consent.
Registration is free and takes less than one minute. Click here to register, and get full access to the Embedded Vision Academy's unique technical training content.
If you've already registered, click here to sign in.
See a sample of this page's content below:
---
LETTER FROM THE EDITOR
Dear Colleague,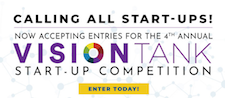 Are you in a start-up company that is developing a new product or service that incorporates or enables computer vision? (Or do you know of one that is?) We are still accepting submissions for the 2019 Vision Tank Start-up competition, which offers start-up companies the opportunity to present their new products and product ideas to attendees at the 2019 Embedded Vision Summit, the preeminent conference on practical computer vision, covering applications at the edge and in the cloud. But the deadline is next week, Wednesday, February 14, so don't delay! For more information, including detailed instructions and an online submission form, please see the Vision Tank page on the Alliance website. Good luck!
The Embedded Vision Summit attracts a global audience of over one thousand product creators, entrepreneurs and business decision-makers who are developing and using computer vision technology. The Embedded Vision Summit has experienced exciting growth over the last few years, with 97% of 2018 Summit attendees reporting that they'd recommend the event to a colleague. The next Summit will take place May 20-23, 2019 in Santa Clara, California, and online registration is now available. The Summit is the place to learn about the latest applications, techniques, technologies, and opportunities in visual AI and deep learning. And in 2019, the event will feature new, deeper and more technical sessions, with more than 90 expert presenters in 4 conference tracks and 100+ demonstrations in the Technology Showcase. Register today...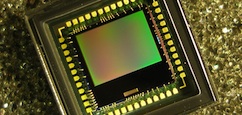 Subscribe to the Embedded Vision Insights Newsletter