Embedded Vision Insights: February 2, 2016 Edition
Register or sign in to access the Embedded Vision Academy's free technical training content.
The training materials provided by the Embedded Vision Academy are offered free of charge to everyone. All we ask in return is that you register, and tell us a little about yourself so that we can understand a bit about our audience. As detailed in our Privacy Policy, we will not share your registration information, nor contact you, except with your consent.
Registration is free and takes less than one minute. Click here to register, and get full access to the Embedded Vision Academy's unique technical training content.
If you've already registered, click here to sign in.
See a sample of this page's content below:
---
In this edition of Embedded Vision Insights:
LETTER FROM THE EDITOR
Dear Colleague,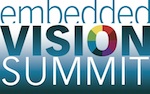 With only three months to go until the Embedded Vision Summit, May 2-4 in Santa Clara, California, the conference organizers are making great progress on the presentation program. A number of titles, abstracts and speaker biographies are already published, and more session information is coming soon.
Check out this year's greatly expanded Business Insights track, along with the Technical Insights and Enabling Technologies tracks. And don't forget about the Vision Tank, a deep learning- and vision-based product competition whose finalists will present at the Summit; the deadline for entries is March 1. Register today for the Embedded Vision Summit, an educational forum for product creators interested in incorporating visual intelligence into electronic systems and software, and receive a 15% Early Bird discount by using promotional code 05EVI.
I'd also like to remind you of several other upcoming industry events. On February 22 from 9 AM to 5:30 PM in Santa Clara, California, the primary developers of the popular open-source Caffe convolutional neural network framework will present a one-day in-depth technical tutorial on deep learning for vision. See a...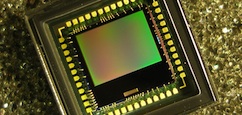 Subscribe to the Embedded Vision Insights Newsletter