Embedded Vision Insights: December 16, 2014 Edition
Register or sign in to access the Embedded Vision Academy's free technical training content.
The training materials provided by the Embedded Vision Academy are offered free of charge to everyone. All we ask in return is that you register, and tell us a little about yourself so that we can understand a bit about our audience. As detailed in our Privacy Policy, we will not share your registration information, nor contact you, except with your consent.
Registration is free and takes less than one minute. Click here to register, and get full access to the Embedded Vision Academy's unique technical training content.
If you've already registered, click here to sign in.
See a sample of this page's content below:
---
In this edition of Embedded Vision Insights:
LETTER FROM THE EDITOR
Dear Colleague,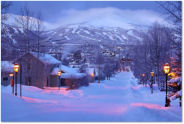 As the year draws to a close, my mind lingers on what I'm thankful for...both in general and specific to embedded vision. I'm grateful, for example, for the ever-impressive membership of the Embedded Vision Alliance, now 49 companies strong with more on the way. I'm grateful for May's latest and most impressive-yet iteration of the Embedded Vision Summit technical conference (but just wait for for the May 2015 event!), with nearly 500 attendees and a robust set of presentations and product demonstrations.
I'm grateful for the ever-expanding suite of technical and other content on the Embedded Vision Alliance website, which has nearly doubled in total written wordcount and added more than 25 hours' worth of video material this year. And I'm grateful to you, the embedded vision community, for your abundant enthusiasm and creativity. Take a look at the Eye-Catching Clips page for some of the innumerable examples of practical computer vision breakthroughs that I encounter on a daily basis. Kudos to you!
I'll be taking a bit of a breather for the remainder of this year; your next edition of Embedded Vision Insights will arrive in mid-January. I hope that the upcoming few weeks are a time of relaxation and recharge for you, too, along with time for some un-rushed research. If there's content on the Alliance website that you've long been meaning to peruse, now might be a good time to translate aspiration into action. Check out, for example, the free online book "...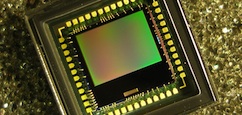 Subscribe to the Embedded Vision Insights Newsletter