Embedded Vision Insights: December 10, 2012 Edition
Register or sign in to access the Embedded Vision Academy's free technical training content.
The training materials provided by the Embedded Vision Academy are offered free of charge to everyone. All we ask in return is that you register, and tell us a little about yourself so that we can understand a bit about our audience. As detailed in our Privacy Policy, we will not share your registration information, nor contact you, except with your consent.
Registration is free and takes less than one minute. Click here to register, and get full access to the Embedded Vision Academy's unique technical training content.
If you've already registered, click here to sign in.
See a sample of this page's content below:
---
In this edition of Embedded Vision Insights:
LETTER FROM THE EDITOR
Dear Colleague,
As you read these words, I'm in Austin, Texas at the Q4 2012 Embedded Vision Alliance Member Summit. With video camera in hand, I look forward to capturing, editing, uploading and sharing with you some of the presentations that I'll be both attending and participating in:
The keynote from Kristen Grauman (Associate Professor, Computer Science, University of Texas at Austin) on "Big Challenges and Recent Advances in Machine Learning for Vision"
The market trends tutorial from John Morse (Senior Market Analyst, IMS Research) on Machine Vision Applications, and
The technology trends tutorial on Mobile Vision Applications
I'll be co-delivering the latter presentation with BDTI Senior Engineer Eric Gregori, likely a familiar name to those of you who've already perused other content on the Embedded Vision Alliance website, and with Rony Greenberg, Vice President of Business Development at eyeSight Mobile Technologies. In the process of developing the presentation, Eric came across some interesting topics and questions regarding Android development and computational photography, which he's posted to the Alliance website's discussion forum section for your feedback. More generally, I encourage you to, on an ongoing basis, tap into the collective wisdom of the embedded vision community by both posting new discussion forum topics and responding to the comments published by your peers.
This will be the last edition of Embedded Vision Insights for 2012; the next iteration is currently scheduled for send-out in early January. Thanks as always for your support of the Embedded Vision Alliance, and...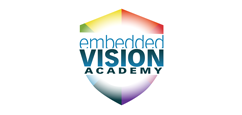 Subscribe to the Embedded Vision Insights Newsletter