Embedded Vision Insights: December 3, 2019 Edition
Register or sign in to access the Embedded Vision Academy's free technical training content.
The training materials provided by the Embedded Vision Academy are offered free of charge to everyone. All we ask in return is that you register, and tell us a little about yourself so that we can understand a bit about our audience. As detailed in our Privacy Policy, we will not share your registration information, nor contact you, except with your consent.
Registration is free and takes less than one minute. Click here to register, and get full access to the Embedded Vision Academy's unique technical training content.
If you've already registered, click here to sign in.
See a sample of this page's content below:
---
LETTER FROM THE EDITOR
Dear Colleague,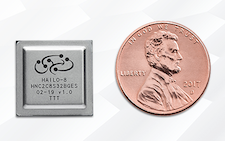 In two weeks, on Tuesday, December 17 at 9 am PT, Hailo will deliver the free webinar "A Computer Architecture Renaissance: Energy-efficient Deep Learning Processors for Machine Vision" in partnership with the Embedded Vision Alliance. Hailo has developed a specialized deep learning processor that delivers the performance of a data center-class computer to edge devices. Hailo's AI microprocessor is the product of a rethinking of traditional computer architectures, enabling smart devices to perform sophisticated deep learning tasks such as imagery and sensory processing in real time with minimal power consumption, size and cost. In this webinar, the company will navigate through the undercurrents that drove the definition and development of its AI processor, beginning with the theoretical reasoning behind domain-specific architectures and their implementation in the field of deep learning, specifically for machine vision applications. The presenters will also describe various quantitative measures, presenting detailed design examples in order to make a link between theory and practice. For more information and to register, please see the event page.
The Embedded Vision Alliance is now accepting applications for the 2020 Vision Product of the Year Awards competition. The Vision Product of the Year Awards are open to Member companies of the Alliance and celebrate the innovation of the industry's leading companies that are developing and enabling the next generation of computer vision products. Winning a Vision Product of the Year award recognizes your leadership in computer vision as evaluated by independent industry experts. For more information and to...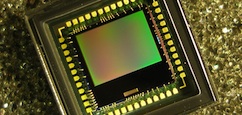 Subscribe to the Embedded Vision Insights Newsletter