Embedded Vision Insights: December 3, 2013 Edition
Register or sign in to access the Embedded Vision Academy's free technical training content.
The training materials provided by the Embedded Vision Academy are offered free of charge to everyone. All we ask in return is that you register, and tell us a little about yourself so that we can understand a bit about our audience. As detailed in our Privacy Policy, we will not share your registration information, nor contact you, except with your consent.
Registration is free and takes less than one minute. Click here to register, and get full access to the Embedded Vision Academy's unique technical training content.
If you've already registered, click here to sign in.
See a sample of this page's content below:
---
In this edition of Embedded Vision Insights:
LETTER FROM THE EDITOR
Dear Colleague,
Back in early July, I told you about Find A Supplier, an online resource provided by the Alliance that connects you with relevant member companies. If you're interested in a particular embedded vision technology, product or service but don't already know which Alliance members provide it, send the Alliance an email via the Find A Supplier page form. Alliance staff members will review and forward it on to relevant company representatives in a timely manner, who will follow up with you directly.
Recently, the Alliance launched another website tool that encompasses the various "players" in the embedded vision industry, this time in an intuitive graphical manner. The Industry Map represents a "system" view of vision technology and applications, and is constructed in a hierarchical format. The top level of the Map includes information on:
The Embedded Vision Alliance
The ecosystem, including Alliance member companies and industry standards
Market data
Applications
Vision technology
Products and services
The Alliance's objectives in developing the Industry Map are:
To educate engineers, press and analysts about embedded vision
To bring together information in an interactive, visual, searchable format
To catalogue the various elements needed to build vision systems and applications
To promote discussion and ideas on how to make the Industry Map more valuable
...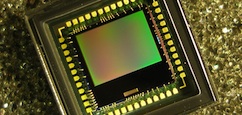 Subscribe to the Embedded Vision Insights Newsletter