Embedded Vision Insights: December 2, 2014 Edition
Register or sign in to access the Embedded Vision Academy's free technical training content.
The training materials provided by the Embedded Vision Academy are offered free of charge to everyone. All we ask in return is that you register, and tell us a little about yourself so that we can understand a bit about our audience. As detailed in our Privacy Policy, we will not share your registration information, nor contact you, except with your consent.
Registration is free and takes less than one minute. Click here to register, and get full access to the Embedded Vision Academy's unique technical training content.
If you've already registered, click here to sign in.
See a sample of this page's content below:
---
In this edition of Embedded Vision Insights:
LETTER FROM THE EDITOR
Dear Colleague,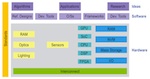 I'm pleased to report that Embedded Vision Alliance membership continues to expand rapidly and now stands at 49 companies. Recent additions include FotoNation, Intel, IRIDA Labs, QuEST Global, Sarmotek, Seedonk and Tabula. Many of the new companies' descriptions can be found on the the Alliance membership page, with the others soon to join them. Check it out to see the diversity of hardware, software and service suppliers available to assist you in solving your computer vision challenges.
Preparations are now underway for the December quarterly Alliance Member Meeting, which will take place later this week. Although event attendance is restricted to Alliance member company representatives and invited guests, we will publish many of the presentations in video form on the Alliance website. Guest presenters include Jianbo Shi from the University of Pennsylvania, sharing his perspective on what's needed for mass adoption of computer vision and on university-industry collaboration, and Doug Johnston of Prism Skylabs, explaining how his company is using vision to provide retailers with actionable intelligence based on consumer behavior. Elif Albuz of NVIDIA and Khronos will also provide an update on OpenVX and other vision-relevant standards, and John Feland of Argus Insights will deliver another in his series of market analysis reports.
Keep an eye on the Alliance website for this content in the coming weeks; if you subscribe to the Alliance's RSS feed or social media channels on Twitter,...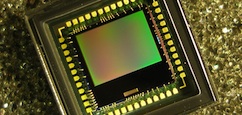 Subscribe to the Embedded Vision Insights Newsletter