Embedded Vision Insights: August 30, 2016 Edition
Register or sign in to access the Embedded Vision Academy's free technical training content.
The training materials provided by the Embedded Vision Academy are offered free of charge to everyone. All we ask in return is that you register, and tell us a little about yourself so that we can understand a bit about our audience. As detailed in our Privacy Policy, we will not share your registration information, nor contact you, except with your consent.
Registration is free and takes less than one minute. Click here to register, and get full access to the Embedded Vision Academy's unique technical training content.
If you've already registered, click here to sign in.
See a sample of this page's content below:
---
FEATURED VIDEOS
"Tailoring Convolutional Neural Networks for Low-Cost, Low-Power Implementation," a Presentation from Synopsys


Deep learning-based object detection using convolutional neural networks (CNN) has recently emerged as one of the leading approaches for achieving state-of-the-art detection accuracy for a wide range of object classes. Most of the current CNN-based detection algorithm implementations run on high-performance computing platforms that include high-end general-purpose processors and GP-GPUs. These CNN implementations have significant computing power and memory requirements. Bruno Lavigueur, Project Leader for Embedded Vision at Synopsys, presents the company's experience in reducing the complexity of the CNN graph to make the resulting algorithm amenable to low-cost and low-power computing platforms. This involves reducing the compute requirements, memory size for storing convolution coefficients, and moving from floating point to 8 and 16 bit fixed point data widths. Lavigueur demonstrates results for a face detection application running on a dedicated low-cost and low-power multi-core platform optimized for CNN-based applications.
"An Augmented Navigation Platform: The Convergence of ADAS and Navigation," a Presentation from Harman...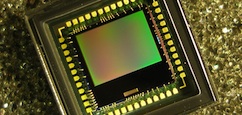 Subscribe to the Embedded Vision Insights Newsletter