Embedded Vision Insights: August 28, 2014 Edition
Register or sign in to access the Embedded Vision Academy's free technical training content.
The training materials provided by the Embedded Vision Academy are offered free of charge to everyone. All we ask in return is that you register, and tell us a little about yourself so that we can understand a bit about our audience. As detailed in our Privacy Policy, we will not share your registration information, nor contact you, except with your consent.
Registration is free and takes less than one minute. Click here to register, and get full access to the Embedded Vision Academy's unique technical training content.
If you've already registered, click here to sign in.
See a sample of this page's content below:
---
In this edition of Embedded Vision Insights:
LETTER FROM THE EDITOR
Dear Colleague,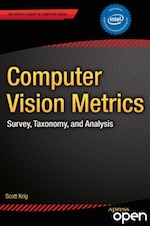 I'm happy to be able to share some exciting news with you! The Embedded Vision Alliance has joined with Apress Media and author Scott Krig to enable free publication of Scott's new book "Computer Vision Metrics: Survey, Taxonomy, and Analysis" on the Alliance website. At the moment; the book's introduction, bibliography and first two chapters are available for you to both read online and download as PDFs; successive chapters and other book sections will follow in future weeks.
If you're based in the United States and are willing to post a review of the book to the website's discussion forums, we have a limited number of complimentary print copies available as thank-you gifts. Email us with your commitment and contact information, for consideration. And if you're interested in purchasing a print copy, visit Apress's website for more information.
Here's an abridged version of the book description, provided by Apress:
Computer Vision Metrics provides an extensive survey and analysis of over 100 current and historical feature description and machine vision methods, with a detailed taxonomy for local, regional and global features. This book provides necessary background to develop intuition about why interest point detectors and feature descriptors actually work, how they are designed, with observations about tuning the...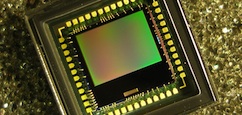 Subscribe to the Embedded Vision Insights Newsletter