Embedded Vision Insights: August 25, 2015 Edition
Register or sign in to access the Embedded Vision Academy's free technical training content.
The training materials provided by the Embedded Vision Academy are offered free of charge to everyone. All we ask in return is that you register, and tell us a little about yourself so that we can understand a bit about our audience. As detailed in our Privacy Policy, we will not share your registration information, nor contact you, except with your consent.
Registration is free and takes less than one minute. Click here to register, and get full access to the Embedded Vision Academy's unique technical training content.
If you've already registered, click here to sign in.
See a sample of this page's content below:
---
In this edition of Embedded Vision Insights:
LETTER FROM THE EDITOR
Dear Colleague,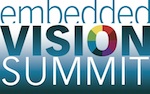 The Alliance continues to publish videos of great presentations from May's Embedded Vision Summit. Make sure you check out, for example, the highly rated keynote "Enabling Ubiquitous Visual Intelligence Through Deep Learning," by Dr. Ren Wu, formerly distinguished scientist at Baidu's Institute of Deep Learning (IDL). Dr. Wu shares an insider's perspective on the practical use of neural networks for vision.
In "Navigating the Vision API Jungle: Which API Should You Use and Why?", Neil Trevett, President of the Khronos Group, maps the landscape of APIs for vision software development. Long-time Alliance collaborator Gary Bradski, President of the OpenCV Foundation, provides an insider's perspective on the new version of OpenCV and how vision developers can utilize it in his presentation, "The OpenCV Open Source Computer Vision Library: Latest Developments." Also make sure to take a look at "...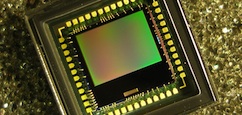 Subscribe to the Embedded Vision Insights Newsletter